In response to COVID-19, the Finance Unlocked team quickly identified an opportunity to step in and offer support to university and business school students whose studies and preparation for the working world have been horribly disrupted. For 6 months, aspiring professionals could learn about the industry for free using Finance Unlocked. (Note: This programme had now ended.)
Over 30 finance societies in the UK shared the free access to Finance Unlocked and within the first 5 weeks, over 3,000 students signed up to increase their knowledge and hit the ground running when they begin their careers in finance. To date, sign-ups have come from over 60 UK universities. We have also had Universities from continental Europe, the Middle East, India, South Korea and the US get in touch, so we will be expanding our offer internationally in the coming weeks.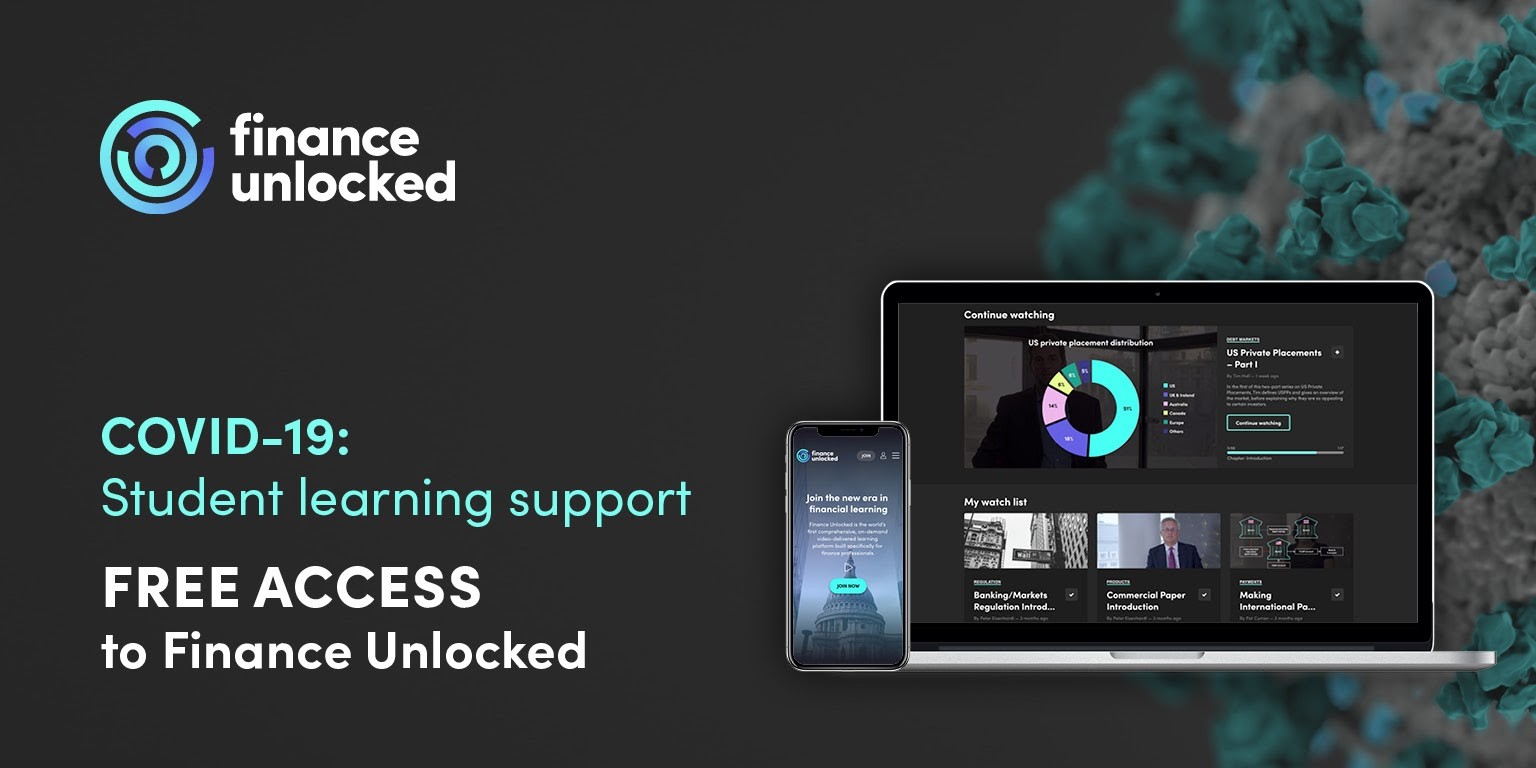 In just 6 weeks our new users have watched over 6,000 videos equating to ~1,200 hours of content with the most-watched videos being 'What is a Bank?' by Robert Ellison, 'Mergers & Acquisitions' by Josephine Tan, and 'How Banks Create Money' by Tim Skeet. But maybe the best result so far has been the avalanche of positive feedback that we continue to receive.
Now to support even more students, Finance Unlocked has partnered with Debut, the leading Graduate recruitment app! Trusted by over 200,000 students to find graduate jobs, internships or placements in the finance and banking industries and beyond. Their clients include most of the major banks, accountancy firms and financial institutions who use the app to identify the right students and prompt them to apply via the mobile app.
As we all know, digital technologies have revolutionised our world and are now central to the way students live, study, and work. But now with COVID-19, more and more Digital Learning teams across the country are working with academics to provide blended learning solutions that compliment and enhance the student learning experience.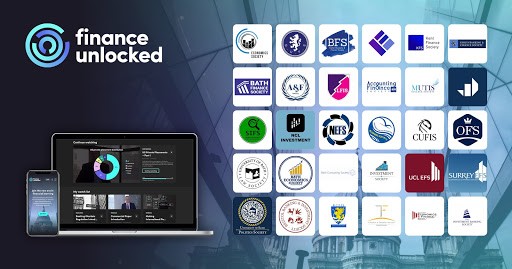 Today, Finance Unlocked is being embedded into the learning curriculum of 5 UK universities for the 2020-21 academic year, with many more ongoing conversations on how we can best support universities and their students.
For all other university students, we are proud to announce the launch of our university ambassador programme to continue supporting as many students as possible. To find out more and get your society signed up, email us at contact@financeunlocked.com
If you know a student that could benefit from free access to Finance Unlocked, share the launch of our University Initiative on LinkedIn today.